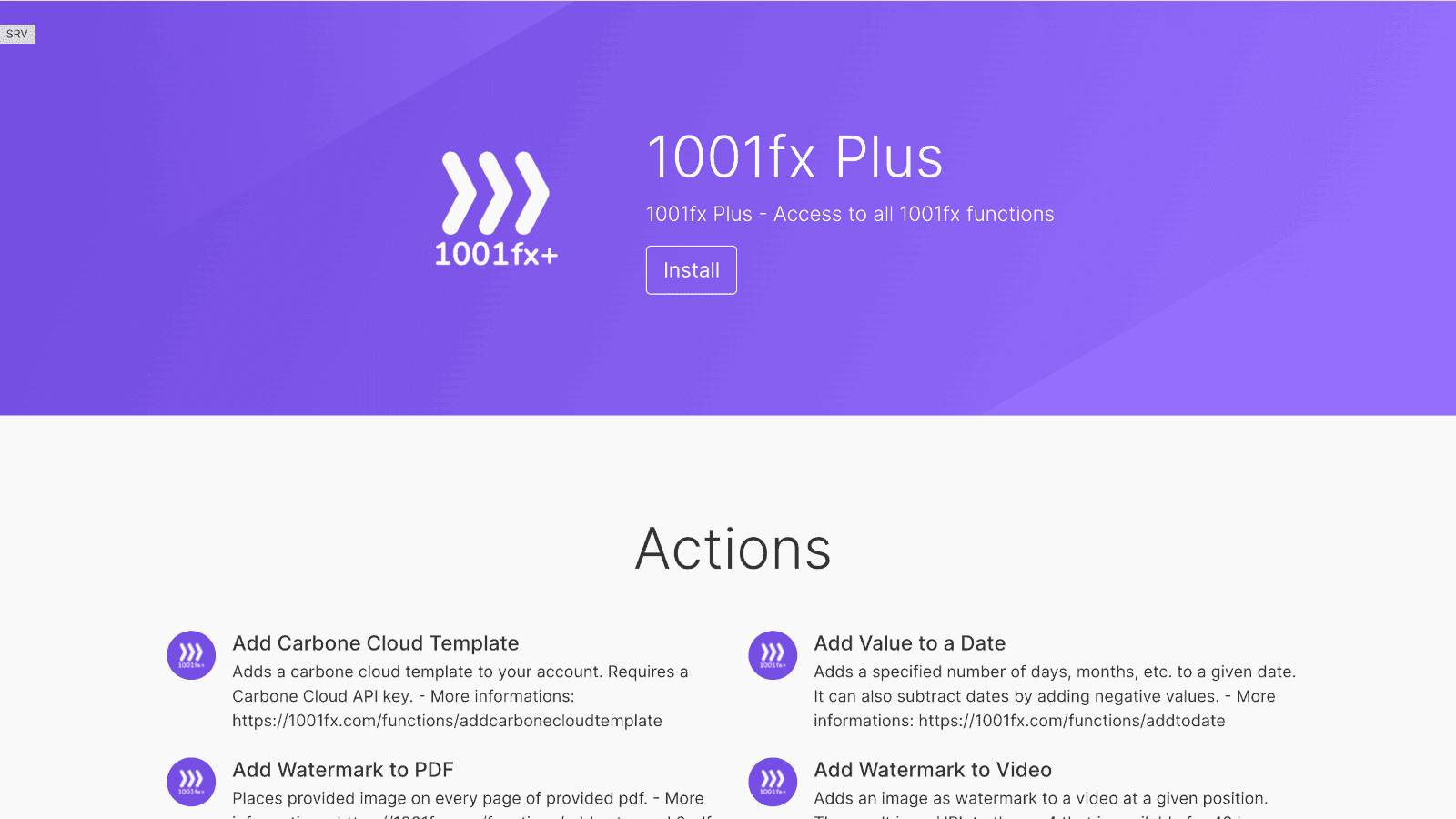 1001fx Plus
Access to the latest 1001fx functions
You may already be familiar with our 1001fx app on make (Integromat), which has proven to be a valuable tool for many of our users.
However, we are excited to introduce our private 1001fx Plus make app, which contains even more advanced and cutting-edge features that can help streamline your workflow and increase your productivity.
By following the link below, you can easily add this app to your make account and gain immediate access to all the latest 1001fx functions without having to wait for make's review process.
https://www.make.com/en/hq/app-invitation/57a055b4a113d6015b99a9a016f513d6
Just press the "Install" button.
Don't hesitate to try it out and see the difference for yourself!
In 1001fx Plus, you have access to functions in the YouTube, Carbone, AI and data sections.
Hint: Some of the 1001fx Plus app functions (like youtube) will not be available in the 1001fx due to certain make app rules.