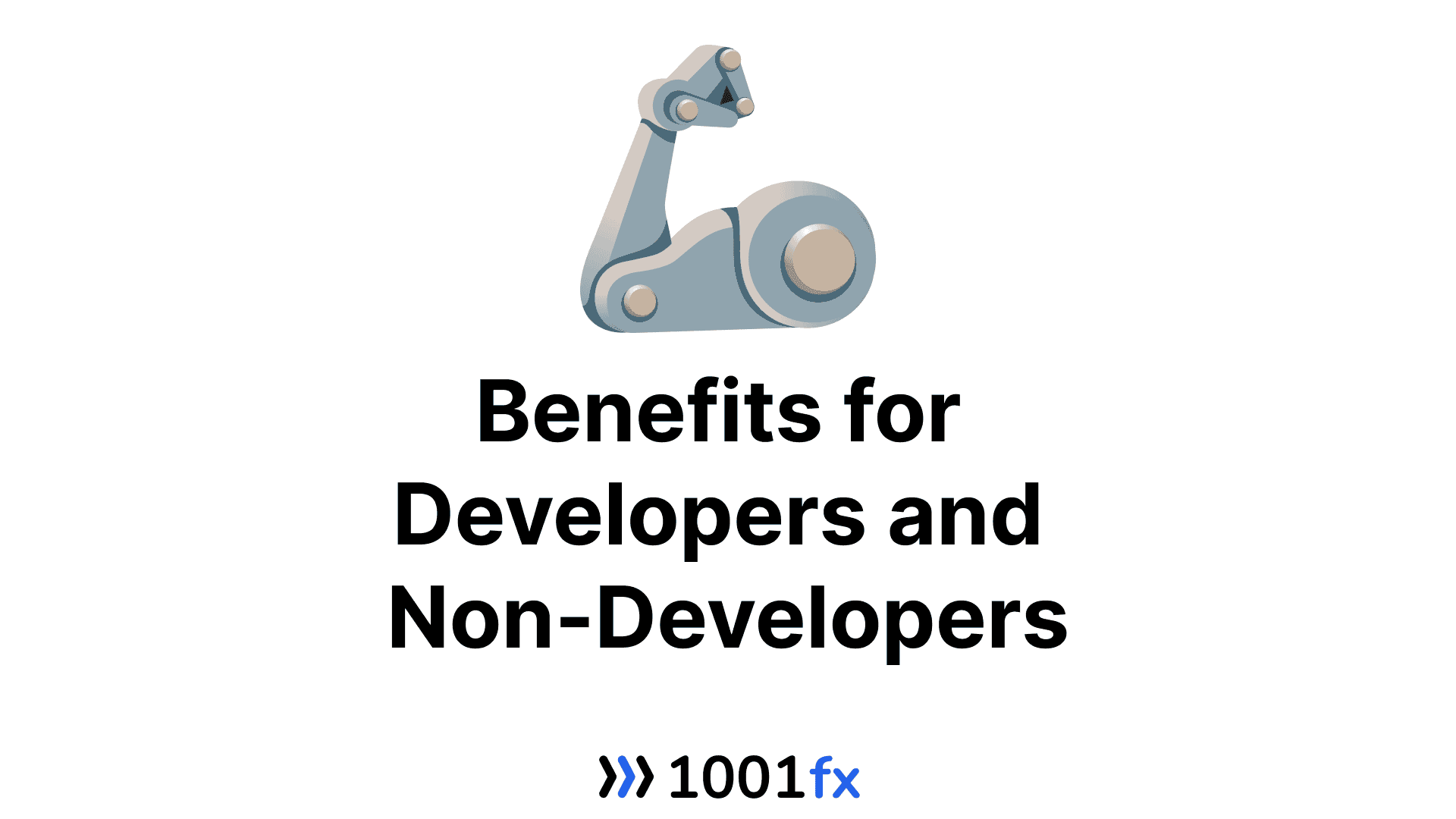 Benefits for Developers and Non-Developers
How to benefit by using 1001fx
1001fx is a comprehensive collection of NoCode functions suitable for all automation platforms. This provides benefits for any level of programming expertise.
Overall Benefits
The functions we offer are well tested by our team and automated tests, ensuring they are reliable and effective.
Our service can be used on any platform.
It is a cost-effective option, making it accessible to companies of all sizes.
It saves time.
Benefits for Citizen Developers
Coding is sometimes hard. As citizen developer you already have the process and automation skills. 1001fx helps you take your nocode solutions to the next level.
The function library is designed with ease of use in mind, making it easy for non-technical team members to understand and use the functions.
You can achieve solutions that normally require deep development knowledge without having to learn coding skills.
There's nothing to install on any server, so it's easy to get started.
Benefits for Developers
We know that some of the features are easy to use for developers. Being developers ourselves, we also use and love well-tested libraries that help us do our job faster and better.
Our continuously growing library of functions allows you to deliver complex solutions faster.
You don't need to set up a server because our service is distributed across two data centers and is scalable.
By using our trusted library, you can save time and simplify complex processes.