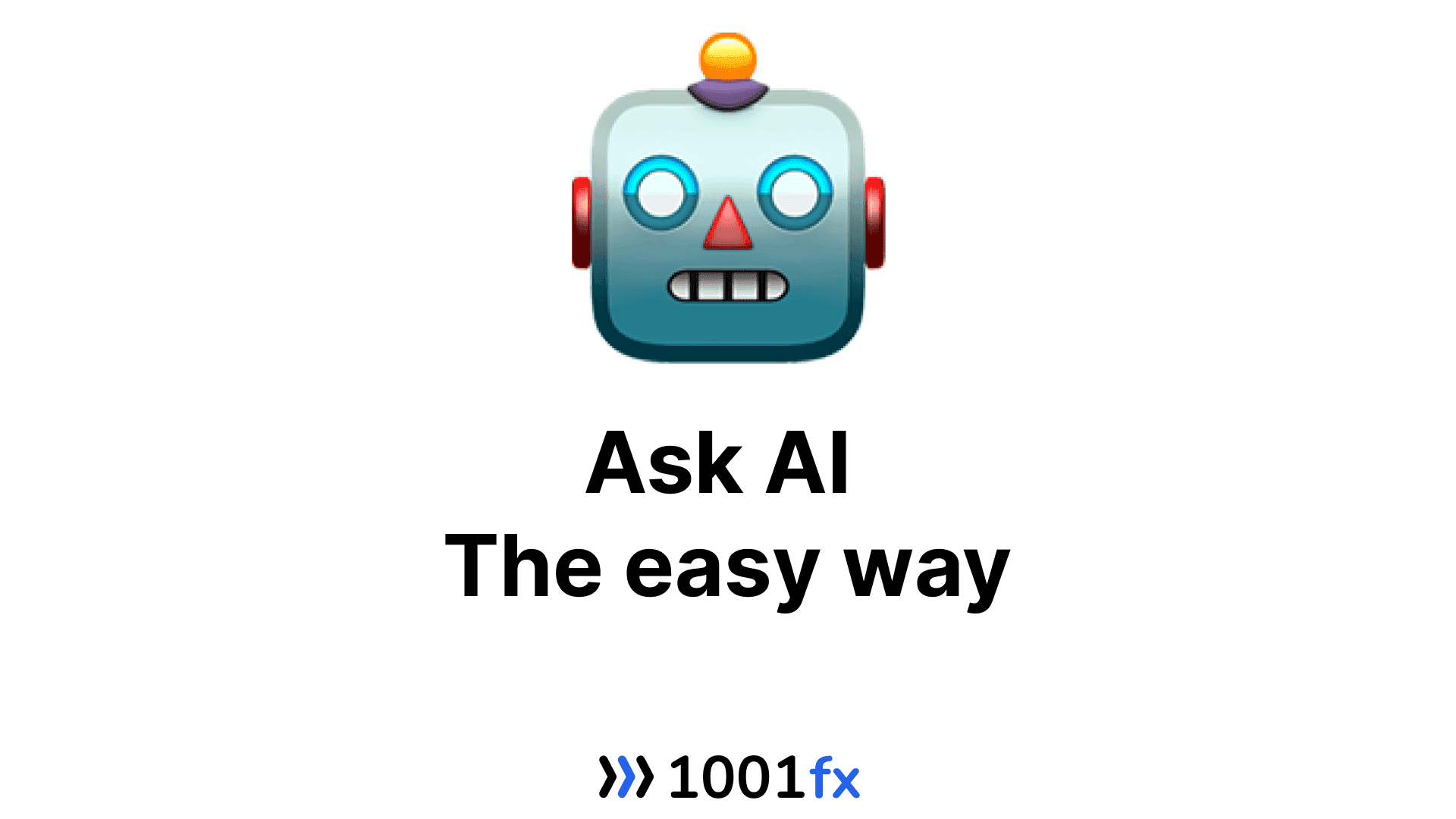 How to: Use our new function "askai"
Example on how to use the askai function
With the help of our newest function "askai" it's dead simple to ask an AI, like ChatGPT, your questions.
Hint: Use 1001fx Plus to get it right now (https://1001fx.com/blog/1001fxplus)
To get you started right away we have defined a set of prompts ready to be used with your text.
Here are a few examples:
Summarize Text
Make Longer
Make Shorter
Check Spelling and Grammar
Change Tone
Simplify
Translate
Explain This
Find Action Items
Continue Writing
Anonymize Text
Improve Writing
Custom
In addition you can also supply a custom system prompt to give further instructions to the AI.
Example 1: Using askai to anonymize a text
The result is the following
By using the Anonymize Text prompt template and the custom system message that all answers should be in german, the AI was able to replace all names in the provided text and still remaining all relations.
Example 2: Using askai with a custom prompt
Our predefined prompt templates do not satisfy your needs? No problem! Simply choose the custom prompt template option and specify your own prompt. In your custom prompt you simply need to supply a placeholder where we will insert your provided text to send to the AI.
The result is the following
You can find more examples and all supported parameters here: ai/askai