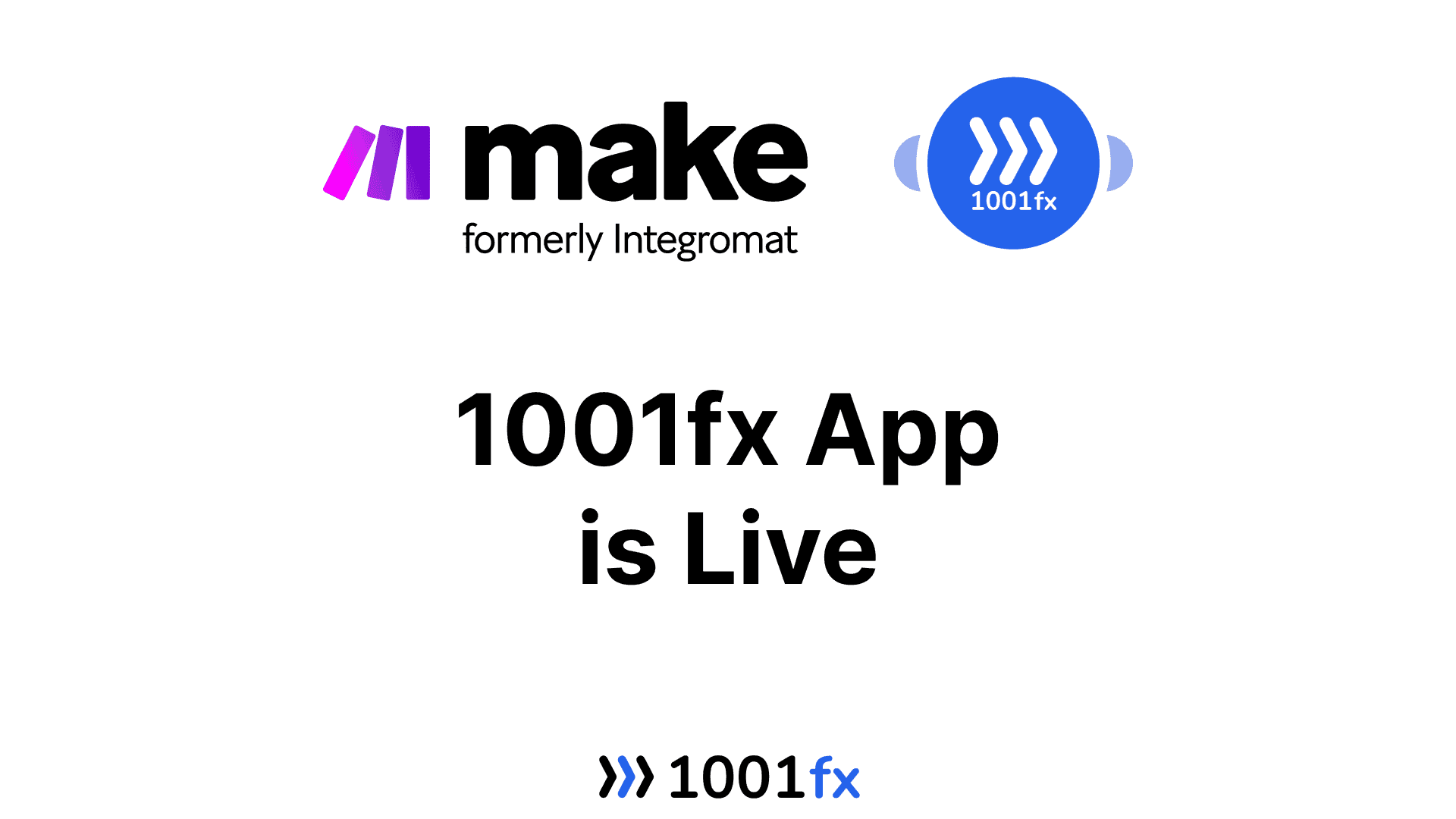 1001fx App on Make is Live
Add a new scenario and add our app by typing '1001fx' in the node's search field
We are excited to announce that our 1001fx function library for Make is now available for use on make.com! This is a major milestone for our team and we are excited to share it with our users.
Add a new scenario and add our app by typing '1001fx' in the app's search field
Select 1001fx and browse our functions
Select a function
Create a connection and add the API key from the dashboard
Make.com is an established automation platform with a large user base, and we are thrilled to be able to offer our product to such a wide audience.
However, this is just the beginning for 1001fx. We have many more features in the pipeline and can't wait to share them with our users. And the best part is that you can suggest features that we should develop.
Screenshots